June 17, 2008 Storm in Richford, Vermont
In the afternoon of June 17, 2008 the towns of Richford and Montgomery experienced a cloudburst that flooded and damaged several roads.

In addition to rain the storm left several inches accumulation of pea-sized hail. The hail shredded a lot of foliage. When I went home that afternoon most of the hail had melted but there were still little piles here and there.

In Richford, Corliss Road (aka Dump Road) was most affected. Here are some pictures.

The panoramic images were created with the free Autostitch program. The image warping technique that Autostitch uses introduces a bend in the middle of a long panoramic.

Normally I crop an Autostitched image to remove the black edges. I didn't crop these images in order to get this page up quicker.

Levi Carpenter took some pictures during the storm.

This is the Carpenters' deck covered with hail and shredded leaves: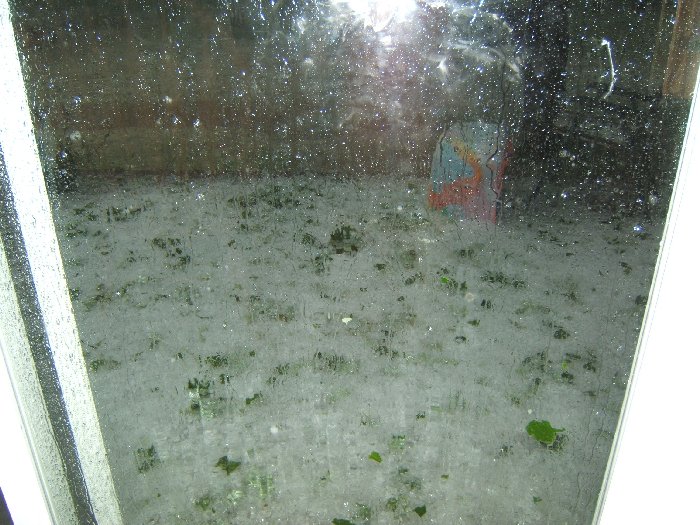 2304x1728 1.0MB
The Carpenters' have three tiers of ponds that feed one into another. Mark's careful plumbing was overwhelmed: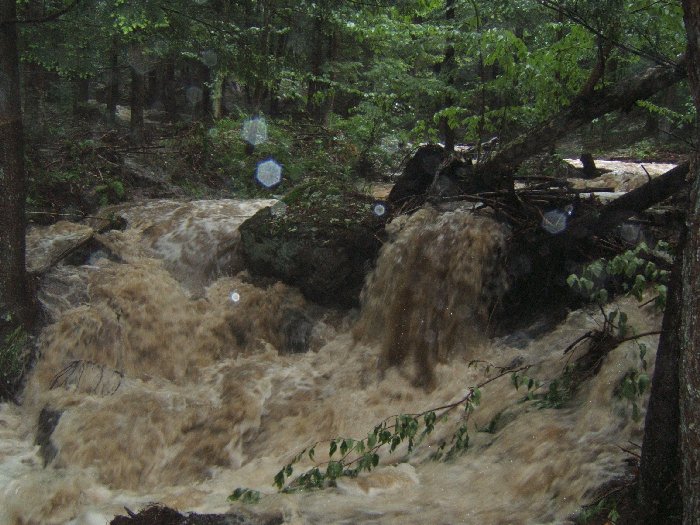 2304x1728 1.0MB
This is the first washout I encountered on my way home that afternoon. Note the hail to the left.

1711x500 319KB
12331x3604 6.5MB
A closeup of the washout: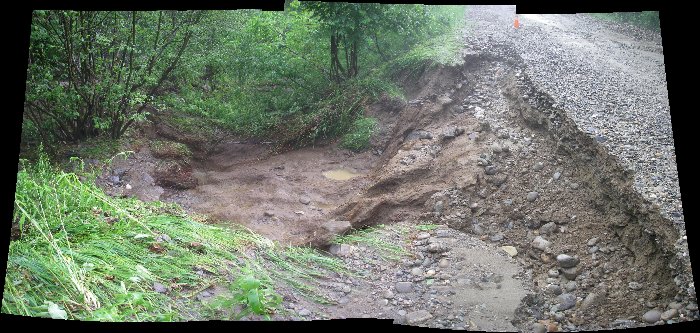 1052x500 218KB
6978x3317 3.4MB
A closeup of the hail: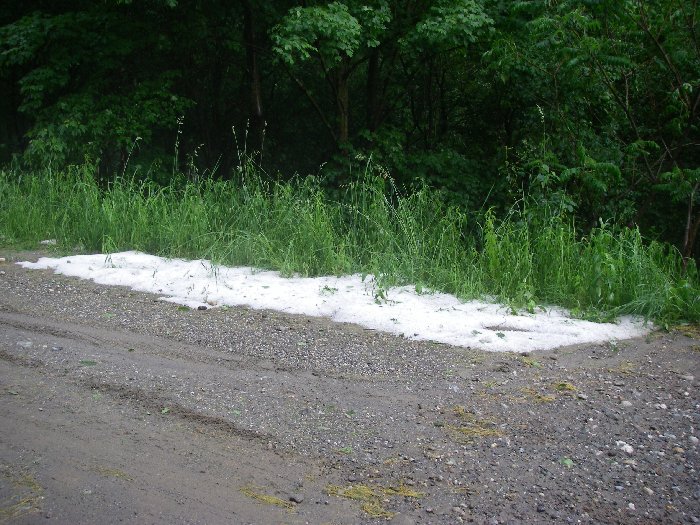 3072x2304 2.5MB
Another long washout:

1773x500 350KB
10033x2830 4.4MB
Of particular concern to me was the pond on a neighboring lot. The pond overflowed and wrecked a newly resurfaced driveway:

1451x500 327KB
7082x2441 3.2MB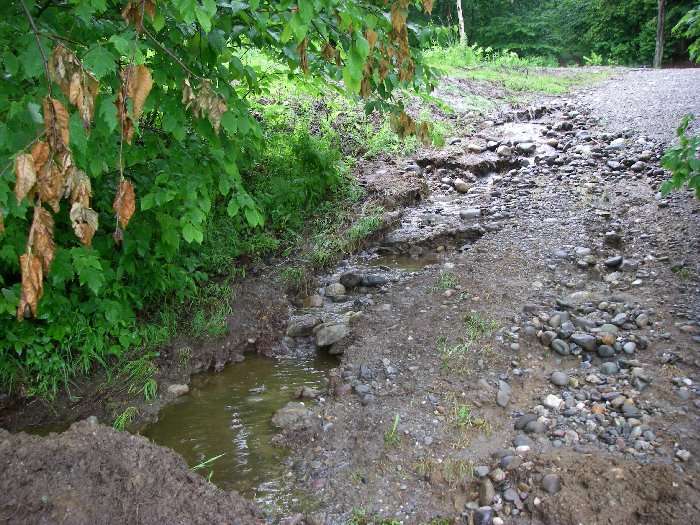 3072x2304 2.7MB
The most damage was at Jack Ward's cabin where the road washed out entirely, marooning some people on the other side. The Richford road crew was already on the job when I got there. They'd filled in one lane with dirt scraped from the road and left the other half open to be filled in the next day: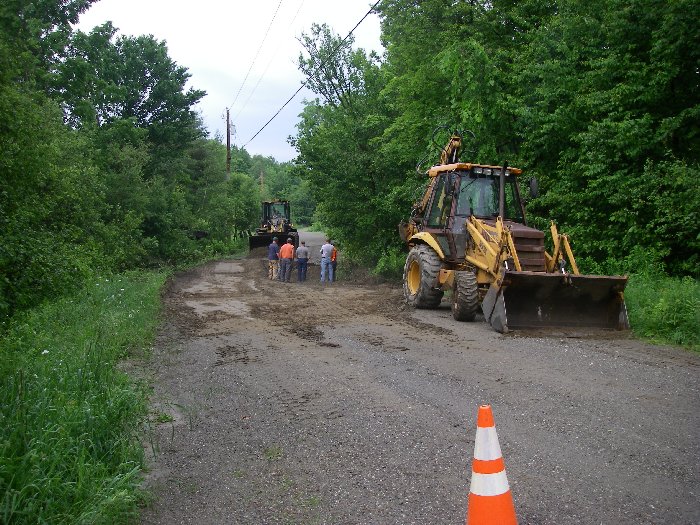 3072x2304 2.6MB
This is the half of the washout the road crew left open:
1456x500 241KB
8142x2796 2.8MB
The stream that caused the big washout used to meander through a wooded area behind Jack's cabin's back yard. Something happened during the storm and the stream now flows down a trail that is several feet above the old streambed. Now the stream flows across Jack's cabin's backyard:

1510x500 319KB
9655x3197 5.4MB
Another view: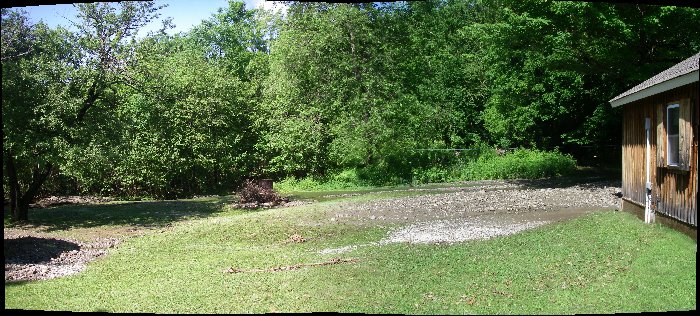 1108x500 265KB
5359x2418 2.7MB
Copyright © 2008, Richard Heurtley. All rights reserved.